Leslie always gives 100% to her job and customers. She's always on time and ready to seize the day, no matter what the day has in store. Her customers absolutely love her and so does Two Maids Birmingham. Leslie has brightened our day for 2 years now and we are looking forward too many years to come.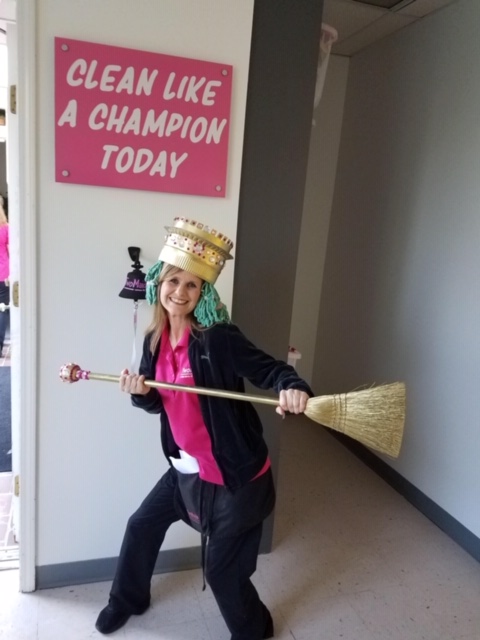 Tell us a little bit about yourself.
 I'm a small - town Alabama girl that lives life to the fullest. I have three sons and 3 grandchildren. I have a fiancée, Rodney and we are looking forward to getting married and growing old with one another. I love my family and the time spent with them.
       How did you find Two Maids and what made you want to work here? 
My sister in law Rene told me about the job. She had been working there for a little over a year. I was stuck at a dead- end job and needed a change. She told me Tracy was hiring so I came out to interview for the job and the rest is history.

       What do you enjoy most about your job?
I love being off on the weekends and holidays so that I can spend time with my new grandbabies. The money is not to bad either! We are family at the office and always have a great time celebrating each other's accomplishments.
 .     What do you feel you contribute most to Two Maids? How have Two Maids contributed to you? 
Providing a mother or grandmother free time to enjoy their family. Working for Two Maids has given the
same to me. I have time in the evenings and weekends to spend time with my kids and my fiancee.