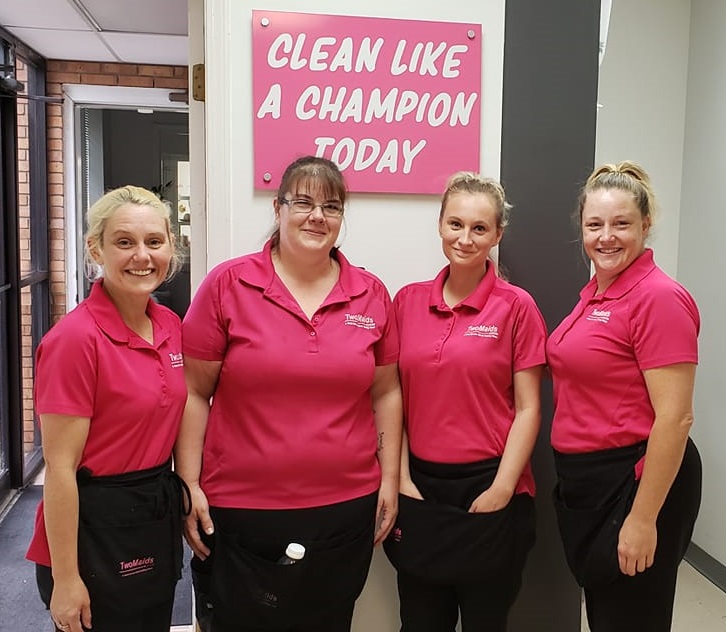 At Two Maids Birmingham, we have many professional house cleaners that make us a maid service worth talking about, but we'd like to dedicate this week's blog to four women that went above and beyond the call of duty during a lunch contest last week. 
What was meant to be a small week-long contest for free lunch turned into a major competition last week when two of our most competitive teams really went for the bragging rights. Between these two teams, we received 18 5-Star Google reviews in just 5 days. Amanda and Tish came in first place at 11 reviews with India and Jennifer right behind them with 7 of their own. In addition to these 18, we also received 2 other online reviews for Pam and Kierra (1) and Grace and Kaylie (1) that definitely deserve an honorable mention. 
The love of providing great service to their customers and the pride they take in their job caused these women to set a very high record and show all of their co-workers what's possible when you set your mind to it. Needless to say, we bought all four of them lunch for their hard work as they truly earned it. So a big thank you to Amanda, Tish, India, and Jennifer!!! You guys do incredible things!!!